So your windows need to be brought up to date or replaced, and you're looking for a little information about what that whole process entails? We've got you covered. Whether you're just looking to add some light and change the aesthetic, or the universe threw your window a curveball (possibly literally if you have kids), we want you to be informed and engaged when it comes to caring for your home. That being said, here are some important things to consider when evaluating your window situation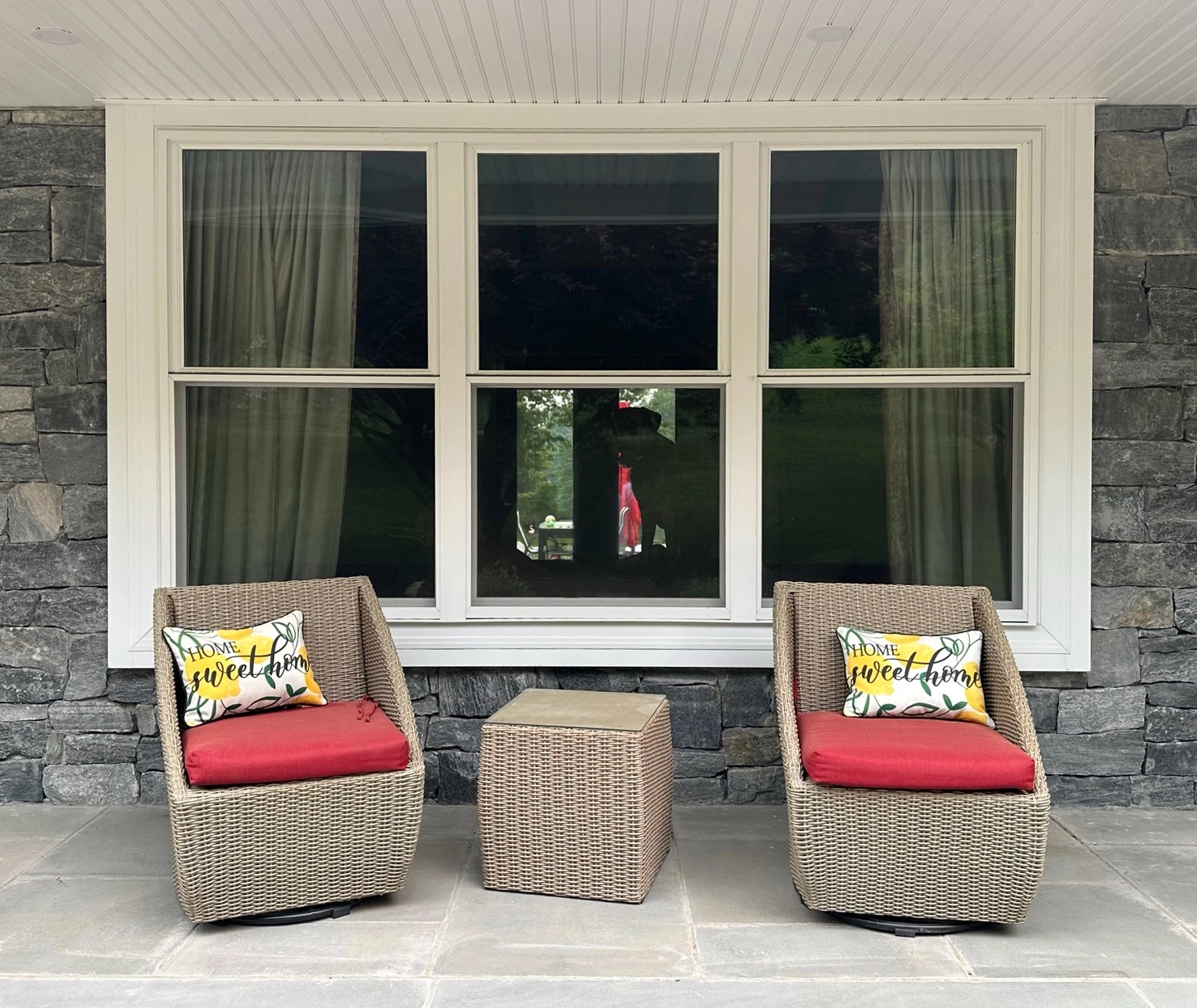 Drafts
Of the reasons to update or replace windows, drafts are the most practical place to start. Old windows and jams become draft ingresses as they begin to fail. Anyone who has lived in Connecticut has had an experience at some point where they have walked past a window in the winter and felt the chill of cold air coming off of it, or through it, and into the house. What may have seemed like an innocuous experience at the time, is actually costly as heck over the course of a month, and for people with a lot of drafty windows, it can really take a chunk out of your wallet.
The problem is that drafts are a consistent energy drain, and place a static background workload on home environmental control systems – drafts aren't one way after all, so you lose cooling during the summer and heat during the winter. This adds up significantly over time and can amount to thousands to tens of thousands of dollars, and over time will eclipse the price it would have cost to update the windows to energy efficient models.
Most older windows in Connecticut have metal and wood construction that acts like a thermal sink and transfers heat energy across both materials with ease compared to newer materials. With energy markets and heating costs ballooning with no apparent end in sight, controlling and upgrading the openings in your home is an imperative to wrangling these costs and controlling the strain placed on your heating and cooling systems. 
Home Value
Upgrading windows to higher thermal efficiency models doesn't just make your home more liveable, but also increases its value in the long run to prospective buyers and mortgage companies. Windows are one of those structural components that often make or break a home purchase, because when they are on the way out it's fairly self evident.
While doing walkthroughs of a property, it's important to check if windows open and close with ease, which is often a realtor's nightmare to see a prospective buyer checking the sashes, because the likelihood of a purchase drops significantly with every sticky, rattling or immovable window sash. Whether you're buying a home or you already own it, the functionality and efficiency of windows is something that is important where the overall safety and value of the home is concerned.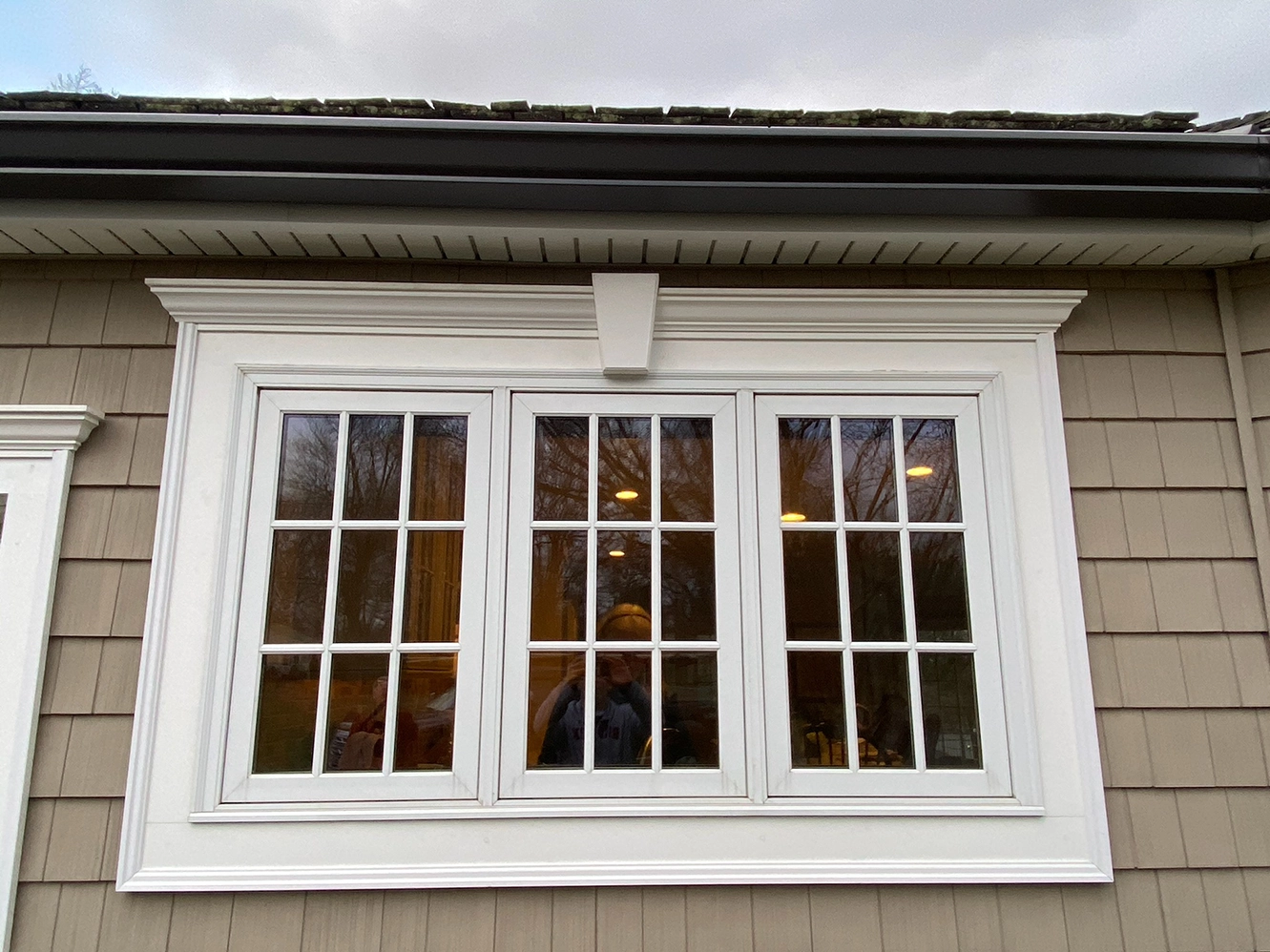 The quality of the windows and the craftsmanship of the installing carpenters is also something that drastically improves home value, and one cannot understate the importance of the expertise and artistry that quality window installation entails. Something that is beautiful and well designed adds more value than something that is cheaply made and cheaply installed, and we are in the business of providing excellent, quality work for our customers and adding value to their investment every single time
Overall Aesthetics of a Window Replacement
While drafts and house value aspects are both important as far as the technical aspects of windows are concerned, aesthetic is just as important to homeowners. You could have the highest thermal efficiency window on the planet, but if it's ugly as sin itself it's ultimately a moot point. We Use beautifully extruded high quality vinyl windows with thermal insulating cavities patterned into the extrusion process.
Windows come in a wide variety of styles, profiles and finishes, customizable to the look and décor of your home, and installed by professionals who are proud artisans at their craft. We chose our window brands and installation styles very particularly, because we like happy customers, and bragging rights for every job we do.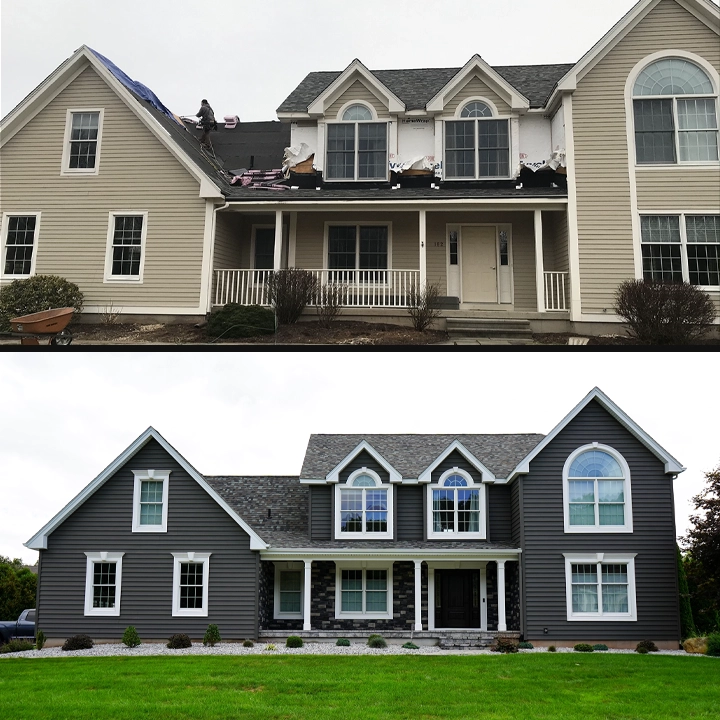 New windows should be just as much an efficiency investment as they are works of art. They bring in the light of day to your home, and should be a portal worthy of admiration as they perform their function, not just some "rectangle in your house letting in the light." you wouldn't put a Walmart frame on a Rembrandt, and we wouldn't disservice your home or daylight by doing the equivalent with cheap mass produced, drafty and uninspired windows. Solid U-factors, beautiful construction and installation, ironclad warranties and raving reviews are what we do, and we do it well.
What We Use for Window Replacement and Why
We use triple paned, gas sealed windows for their superior R-values and u-factorand source them from a variety of different distributors and fabricators, depending on customer preference and also the design of the windows desired. We put quality and aesthetic at the forefront of the selection process – we want you to be wowed by your home every time you see it.
So whether you're tired of having to put on slippers to walk past that "problem window" in your living room past November, or you want to bring your homes thermal efficiency and curb appeal up to date, give us a call so we can invite you into the Sensible Home Products family and improve the comfort and overall satisfaction you feel in your home.