How This Berlin Home Started
The first step in this insulated vinyl siding replacement project involved removing the older and fading siding from both the house and the garage. The washed out appearance and signs of damage were not only affecting the curb appeal but also compromising the structural integrity of the buildings.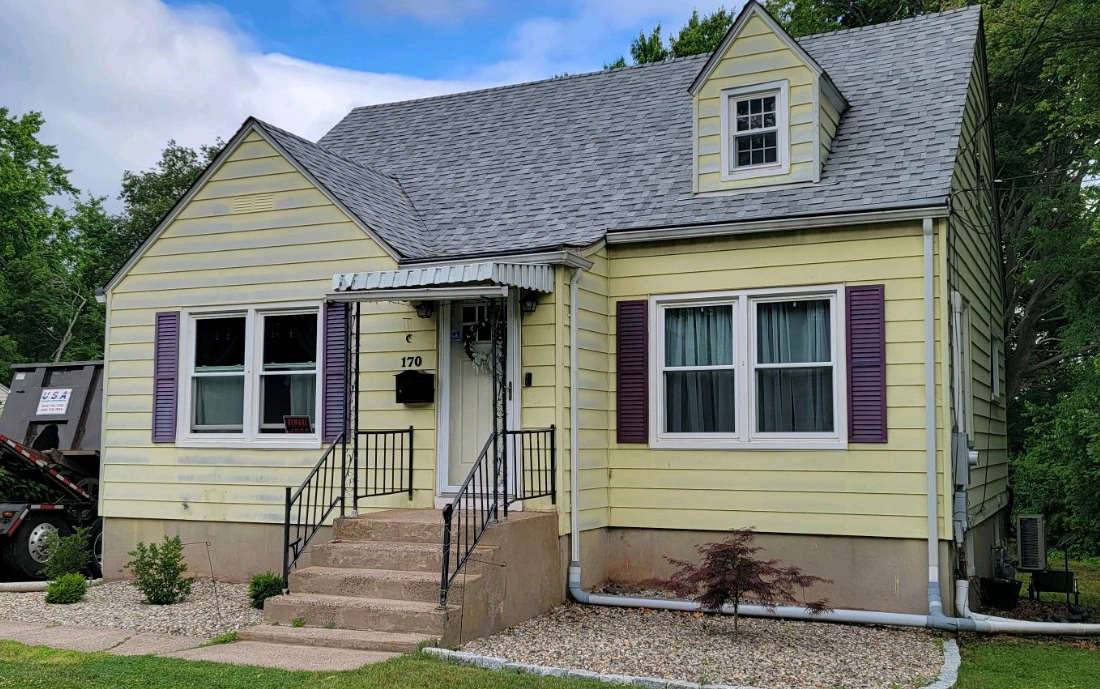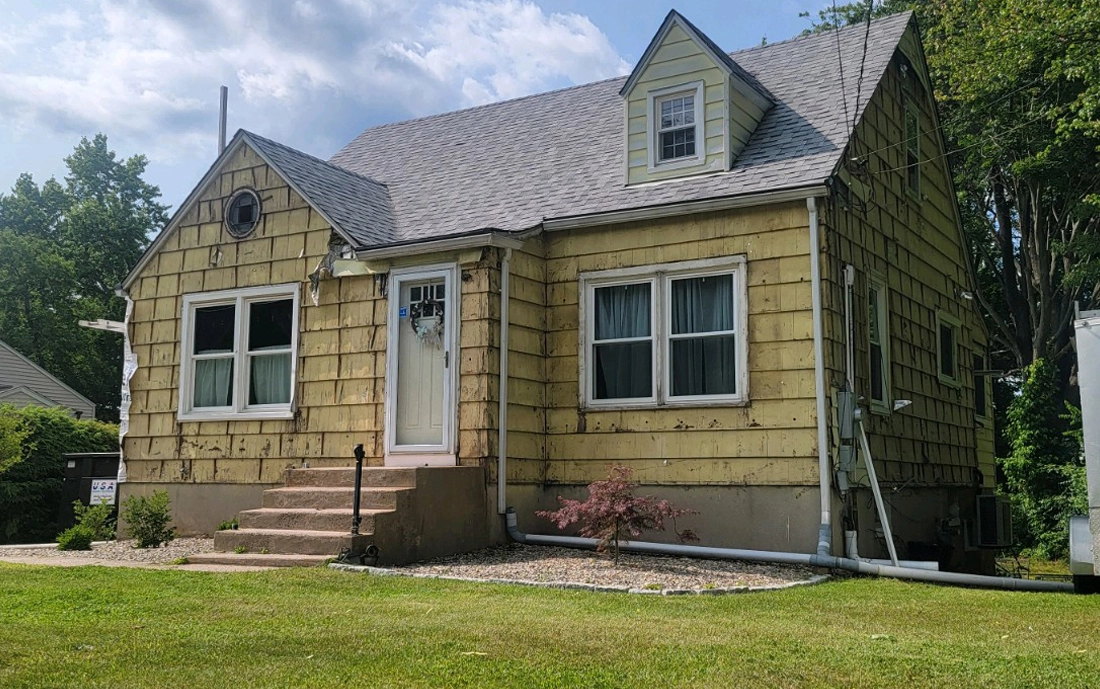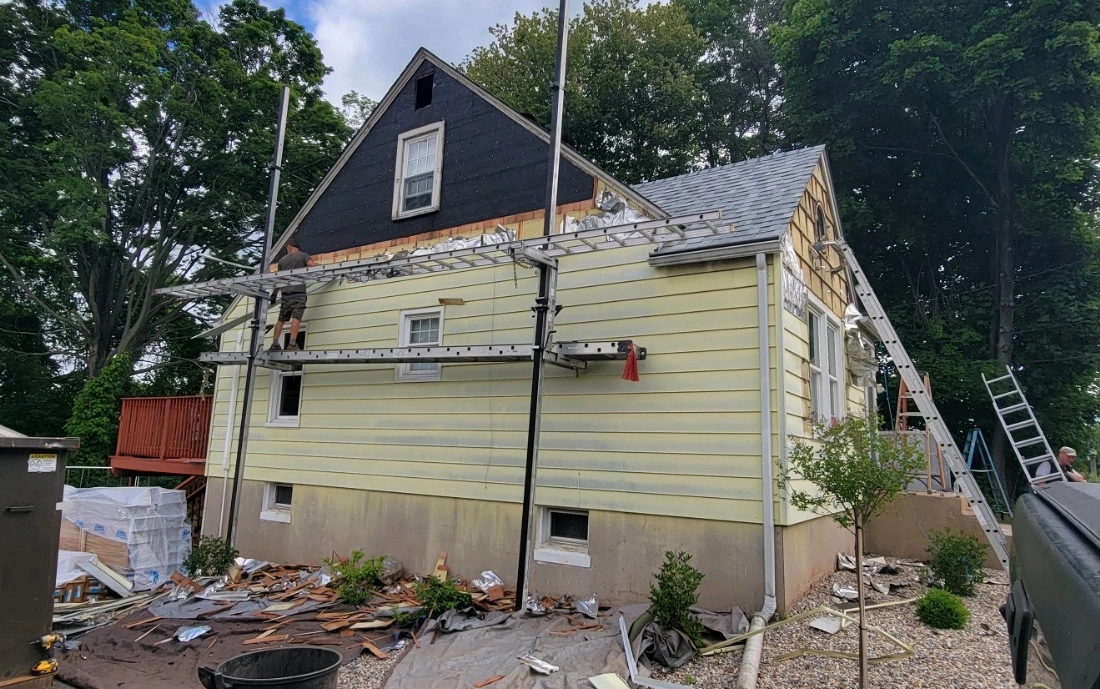 When it comes to house wrapping, there is no comparison to the superior performance of Tyvek Home Wrap. Tyvek's cutting-edge product offers an unparalleled level of protection against moisture, air infiltration, and drafts.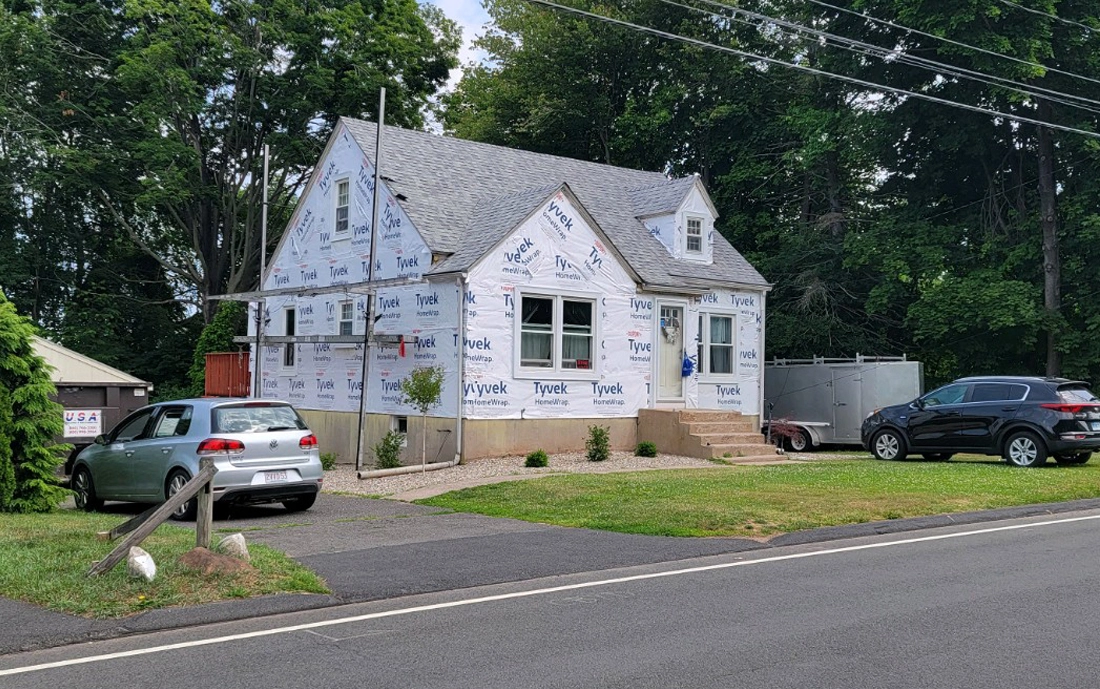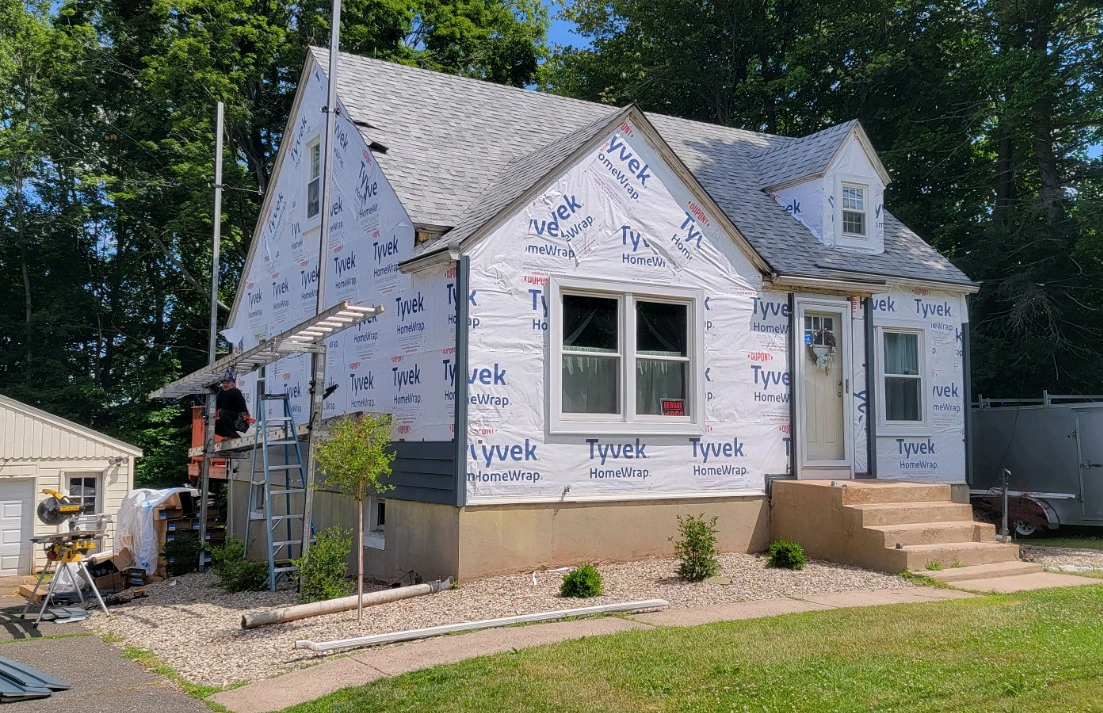 The Journey of the Garage
The garage, being subject to wear and tear over the years, required additional attention. The project involved updating the garage walls, as the existing wood showed signs of damage and decay. By replacing the compromised sections, the structural integrity of the garage was restored. Potential safety hazards were also eliminated in process.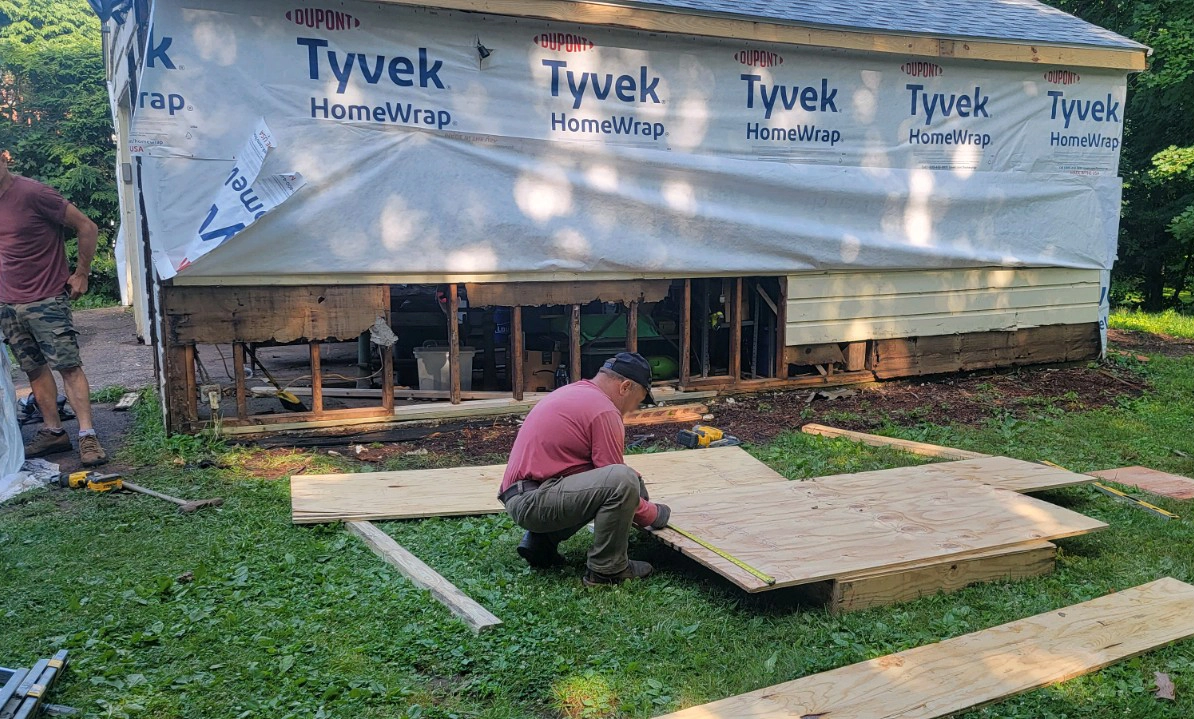 Garage BEFORE Insulated Vinyl Siding Replacement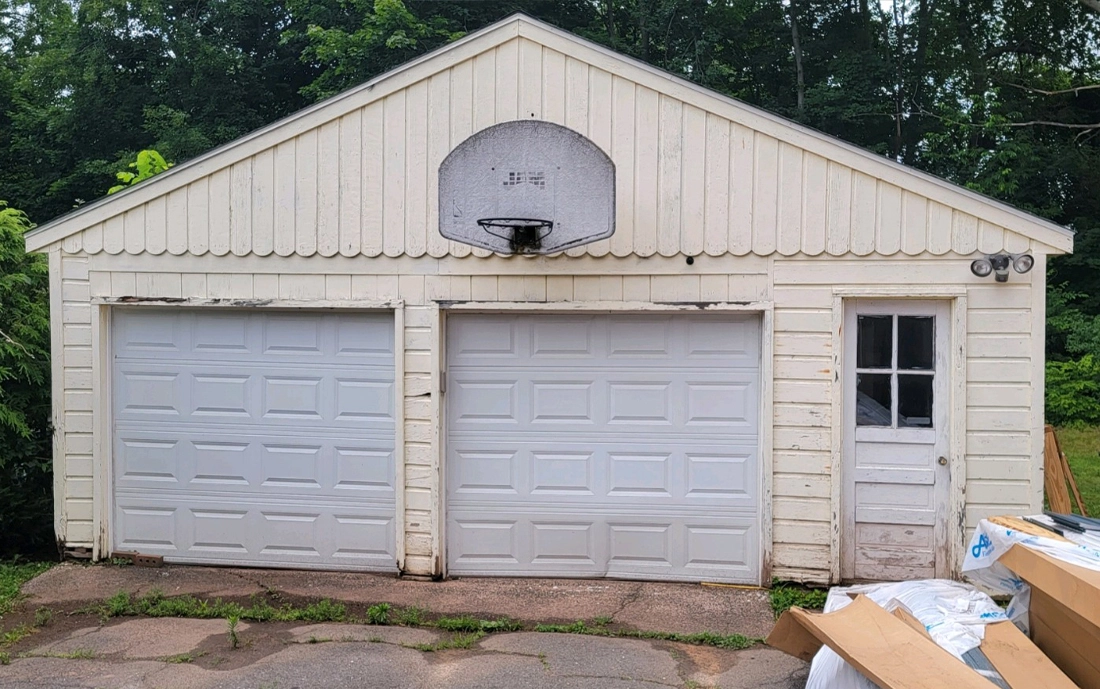 Garage AFTER Insulated Vinyl Siding Replacement
An essential aspect of any contracting project is ensuring compliance with local building codes. The homeowners achieved this by replacing the garage walls and installing insulated vinyl siding, meeting required standards. This structural repair and insulated vinyl siding replacement add value, security, and safety to the property.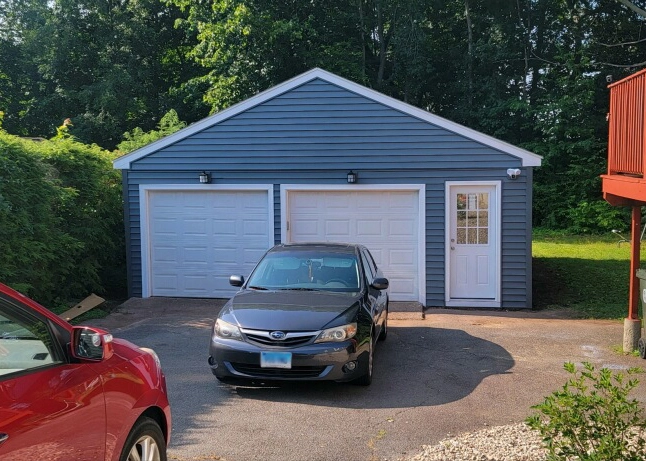 Final Result of this Berlin Home
Through the removal of old siding, installation of insulated vinyl siding, and upgrading of the garage, the homeowners achieved a remarkable transformation. Their property now holds an updated look that not only enhances curb appeal but also aligns with modern design trends.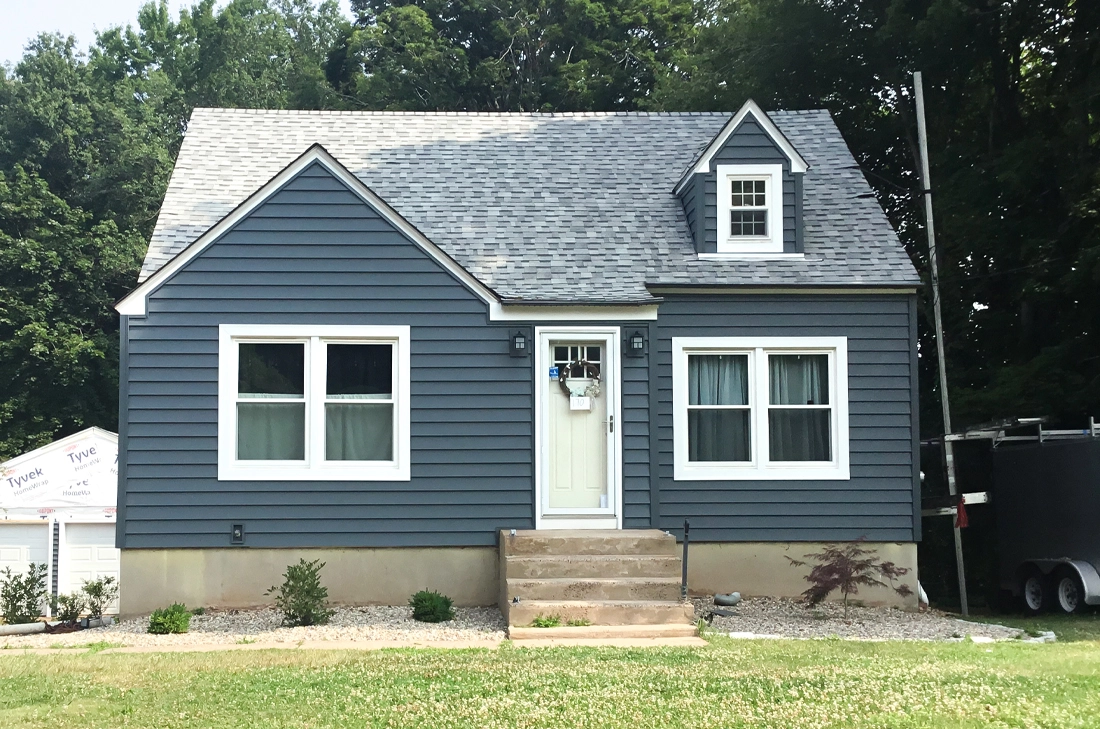 Insulated Vinyl Siding Replacement in Berlin CT
To learn more about the advantages of insulated vinyl siding replacement, contact us to schedule a free estimate. As experienced contractors with a 4.8 rating on Google and 5 star rating on Angi, we're committed to delivering top-notch service and exceptional results.